Davis High School
Class of 1967
In Memory
Gilbert Jaramillo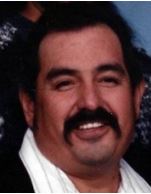 Jose Gilberto Jaramillo
.
Birth:
Feb. 29, 1948
Ogden
Weber County
Utah, USA
Death:
Mar. 1, 2012
Ogden
Weber County
Utah, USA

Jose Gilbert Jaramillo, 64 passed away on March 1, 2012 from an illness surrounded by his family and friends. Gilbert was born on February 29, 1948 in Ogden, Utah to Jose Alberto and Maria Senaedita Jaramillo.

Gilbert lived most of his life in Layton, Utah. He was a good father, brother and friend to everyone that knew him. Gilbert loved to bowl, golf, and watch sports with his buddies.

He is survived by his companion Kathy Randell, two daughters, Lisa and Lori Jaramillo, four brothers, Paul (Terri), Danny (Joyce), Phillip (Abby), and Albert Jr., three sisters, Delsy (Jake) Candelario, Gloria (Ralph) Gallegos, and Kathy Jaramillo, three grandchildren, two great granddaughters, along with several nieces, nephews, cousins and many close friends.

Gilbert is preceded in death by his parents, three brothers, one son and one daughter.

The family would like to thank the staff of McKay Dee Hospital and IHC Hospice for the care they gave to Gilbert.

Memorial Services will be held on Wednesday, March 7, 2012 at 11:00 am. at Larkin & Sons Mortuary 496 24th , Ogden, Utah. The family would appreciate donations in lieu of flowers to help offset funeral expenses.