Davis High School
Class of 1967
In Memory
Steve Harmer/Pilkington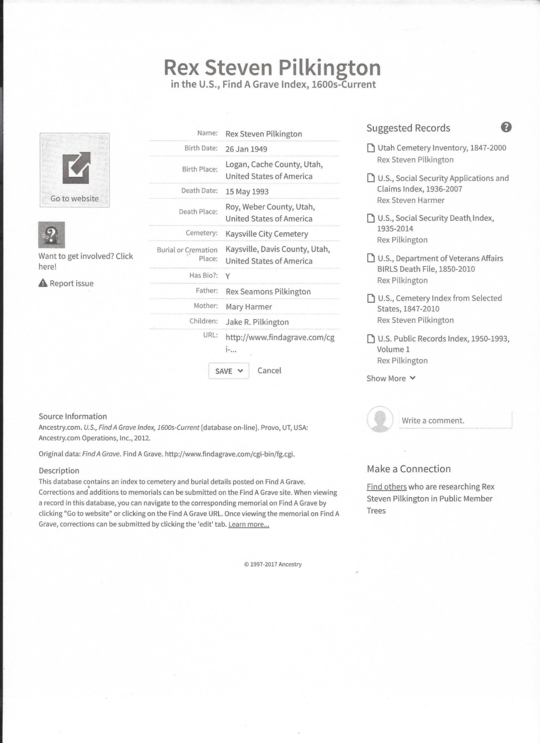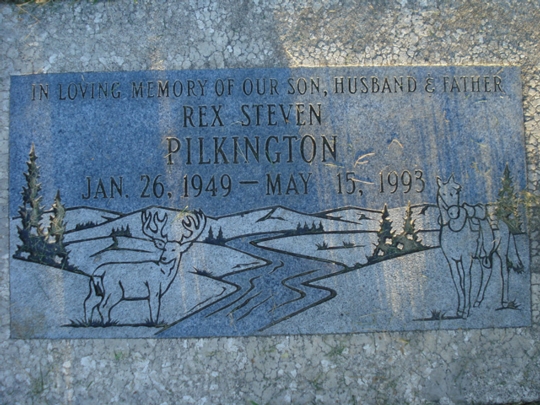 R
ROY MAN SET FIRE, THEN KILLED SELF, POLICE SAY
Associated Press
Police ruled Monday that a Roy man set fire to his home and then killed himself early Saturday.
The body of the Rex Steven Pilkington, 44, was found by firefighters in a hallway between a bedroom and a bathroom. Fire- fighters were called to douse the flames of a kitchen fire at 2:30 a.m.The fire caused between $15,000 and $20,000 damage to the home. Police said they found empty gasoline cans in the home and determined the man "used an accelerant to start the fire and then committed suicide."
It did not say whether the man was killed by the fire or by some other means.
The man was the only one in the home during the fire, although six people lived in the home, police said
: Rex Steven Pilkington Memorial.. Birth: Jan. 26, 1949 Logan Cache County Utah, USA Death: May 15, 1993 Roy Weber County Utah, USA Son of Rex Seamons Pilkington and Mary Lorriane Bingham Family links: Parents: Rex Seamons Pilkington (1918 - 1992) Mary Harmer (1922 - 2005) Children: Jake R. Pilkington (1979 - 2008)* Siblings: Rex Steven Pilkington (1949 - 1993) Male Harmer (1952 - 1952)** Janet Harmer (1959 - 1992)**