Davis High School
Class of 1967
In Memory
Nancy Guy (Muir)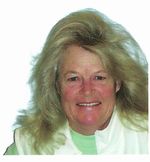 Nancy Lee Guy Muir, 58, passed away peacefully Monday, June 23, 2008 at home surrounded by her family.
She was born September 23, 1949 in Logan, Utah to Don William and Mary VaLee Coburn Guy. She graduated from Davis High School.
On June 10, 1994, Nancy married Clyde W. Muir, Jr., in Ogden, Utah.
She had been employed at Hill Air Force Base as a supply technician. Nancy was a member of the American Legion Post 134, and the Lady Elks.
She enjoyed fishing, golfing, family cook-outs, gardening, and spending time with her many friends.